KEKUATAN HUKUM PERJANJIAN NOMINE ATAS HAK KEPEMILIKAN BAGI WARGA NEGARA ASING
Oktafredianus Dede Lisiansu

universitas narotama

Tutiek Retnowati

universitas narotama
Abstract
This writing discusses the issue of nominee agreements related to ownership rights to land and buildings for foreign citizens by lending the names of Indonesian citizens as a bridge. This writing aims to analyze the validity of nominee agreements according to Civil Law in Indonesia and to analyze the legal power of nominee agreements on property rights for foreign citizens in the event of a conflict between the parties according to Indonesian Civil Law. This research is a normative juridical research to solve problems in accordance with the provisions of the norms that apply to the law. The primary source of legal materials used is the Civil Code, Basic Agrarian Law Regulations. Sources of secondary legal materials are obtained through literature review and references from journals, articles and law books. The results show that the Nomine Agreement is one of the categories of Inominaat agreements, or what is often referred to as an unknown agreement with a certain name, which is an agreement that is unknown or not regulated in civil law in Indonesia.
Keywords: Nominee Agreement; Freehold Agreement; Anonymous Agreement .
Downloads
Download data is not yet available.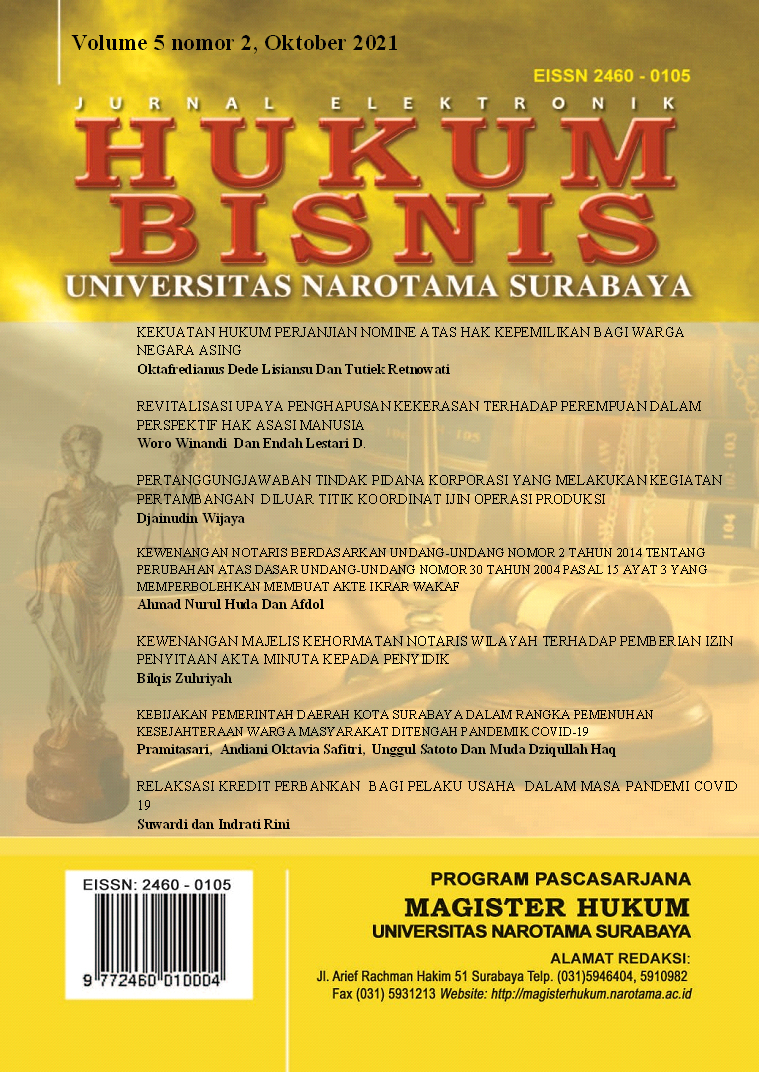 Abstract viewed = 0 times pdf downloaded = 0 times