KEWENANGAN MAJELIS KEHORMATAN NOTARIS WILAYAH TERHADAP PEMBERIAN IZIN PENYITAAN AKTA MINUTA KEPADA PENYIDIK
Bilqis Zuhriyah

universitas narotama

HR. Ibnu Arly

universitas narotama
Abstract
This study aims to analyze the limits of the authority of the Regional Notary Honorary Council on granting permits to confiscate Minuta deeds to investigators and the limits of their obligations. This type of research is normative legal research, namely research that is based on the applicable laws and regulations, legal principles, legal philosophy, legal doctrine and legal principles. The Notary Honorary Council (MKN) is an institution mandated by the Notary Position Law to give approval or permission to investigators to examine notaries when the notary is suspected or suspected of committing a legal violation. The presence of the Regional MKN can assist investigators in determining whether or not there is a criminal element related to the minimum deed. The Regional Notary Honorary Council was formed to carry out the function of carrying out guidance in order to maintain the dignity and honor of Notaries in carrying out their professional positions and to provide protection to Notaries regarding the Notary's obligation to keep the contents of the Deed secret.
Keywords: Authority, Granting Permit, Minuta Deed, Investigators
Downloads
Download data is not yet available.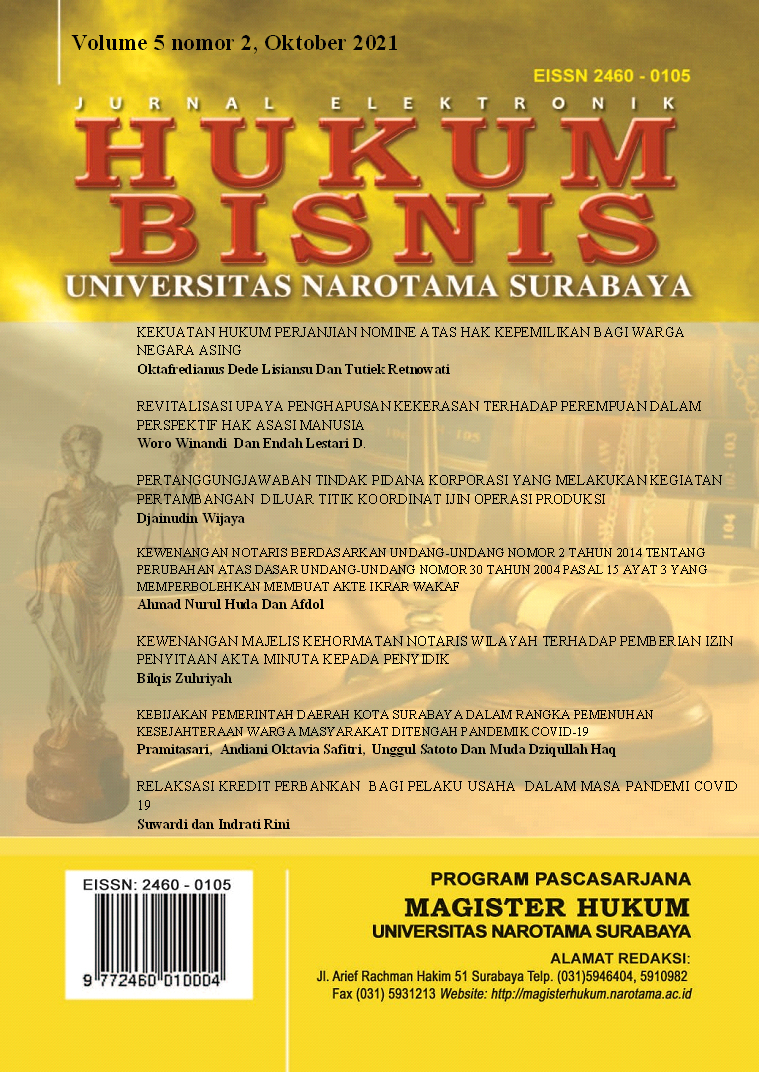 Abstract viewed = 0 times pdf downloaded = 0 times