PENERAPAN ADAPTASI KEBIASAAN BARU KEPADA PELAKU ANGKUTAN UMUM TRAYEK SIDOARJO – SURABAYA PASCA TERDAMPAK COVID-19
Keywords:
Covid-19, Public Transports, Adaptation Of New Habits
Abstract
The Covid-19 outbreak that is hitting globally has an impact on various sectors, especially in the transportation sector. The rapid spread of COVID-19 has resulted in the government issuing a policy with a maximum regulation of 50% - 70% of the normal vehicle capacity. Based on this, community service was carried out to find out the condition of passenger transportation in Sidoarjo district after the adaptation of new habits was implemented. By providing socialization and personal protective equipment for public transport crews, public transport drivers and public transport passengers. This community service is carried out by socializing and distributing PPE to public transport actors and to find out the results in providing socialization, observation or post-socialization observations are carried out. The level of awareness of passengers at the initial observation was still low so that there were still passengers who did not do physical distancing, then the PKM team carried out socialization and distribution of PPE to users and drivers of public transportation which was then monitored or re-observed after the socialization showed the results of transportation users having carried out physical distancing and wear a mask when on public transport.
Downloads
Download data is not yet available.
References
Sukmadinata, Nana Syaodih. 2013. Metode Penelitian Pendidikan. Bandung : PT. Remaja Rosdakarya.
Republik Indonesia. 2020. Peraturan Menteri Perhubungan Nomor 41 Tahun 2020 Tentang Perubahan Atas Peraturan Menteri Perhubungan Nomor PM 18 Tahun 2020 Tentang Pengendalian Transportasi Dalam Rangka Pencegahan Penyebaran Corona Virus Disease 2019 (COVID-19). Sekertariat Negera. Jakarta.
Republik Indonesia. 2020. Keputusan Menteri Kesehatan Nomor HK.01.07/MENKES/413/2020
Tentang Pedoman Pencegahan dan Pengendalian Corona Virus Disease 2019 (COVID-19). Sekertariat Negara. Jakarta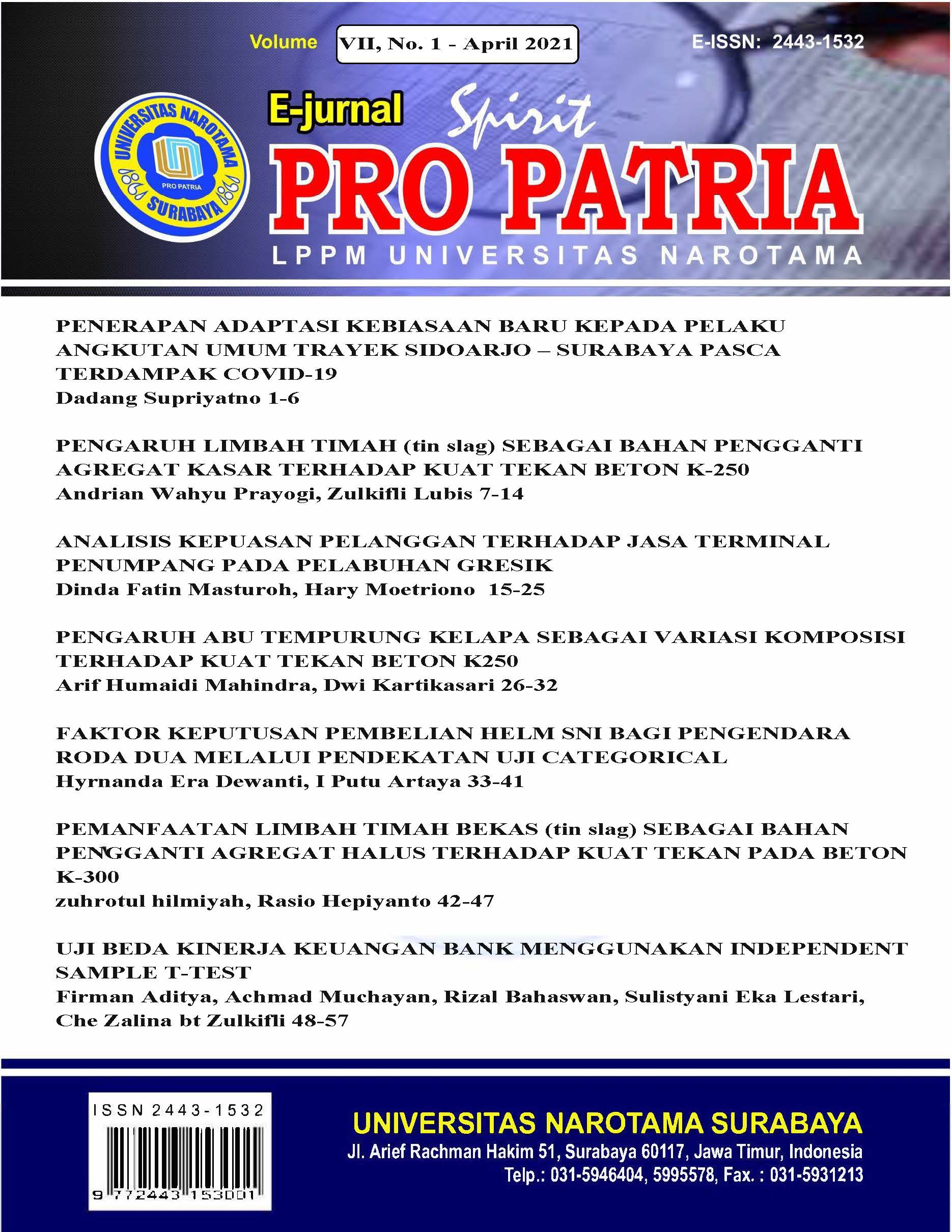 Abstract viewed = 0 times PDF (Bahasa Indonesia) downloaded = 0 times