Techno-Economic Feasibility Analysis of Concentrated Solar Thermal Power Plants as Dispatchable Renewable Energy Resource of Pakistan: A case study of Tharparkar
Kush Lohana

Department of Electrical Engineering, Mehran University of Engineering & Technology, Jamshoro 76062, Pakistan

Aqeel Raza

Department of Electrical Engineering, Mehran University of Engineering & Technology, Jamshoro 76062, Pakistan

Nayyar Hussain Mirjat

Department of Electrical Engineering, Mehran University of Engineering & Technology, Jamshoro 76062, Pakistan

Suhail Ahmed Shaikh

Department of Electrical Engineering, Mehran University of Engineering & Technology, Jamshoro 76062, Pakistan

Shoaib Ahmed Khatri

Department of Electrical Engineering, Mehran University of Engineering & Technology, Jamshoro 76062, Pakistan

Wajahat Shabbir

Department of Electrical Engineering, Mehran University of Engineering & Technology, Jamshoro
Keywords:
RENEWABLES, CSP, INTERMITTENCY, DISPATCHABLE POWER.
Abstract
Pakistan is identified to be one of the next-11 the top emerging economies of the world after the BRICS. This emphasizes the establishment of a competitive electricity market that can fulfil the demand of the country considering the environmental concerns. In this scenario reliability of power is something that cannot be compromised. Dispatchable power stations play a major role in balancing supply and demand; this balance is essential for maintaining the power cuts free country. All dispatchable power stations incorporate some form of storage particularly thermal or chemical (i.e. a stored fuel).  Earlier dispatchable power was regarded as the generation which can start quickly and meet the peak demand requirements but arrival of renewables in power system has increased worth of its presence since it has just not to supply peak demand but also to meet during the unavailability of other renewable energy sources because of their intermittent behavior meanly at times of dark hours and slow wind speed. This study considers the viability of Concentrated Solar Thermal Power in Pakistan and thoroughly analyses several characteristics i.e., Availability of fuel, water, road and communication network, flexibility and environmental impacts of the technology for the cite of Tharparkar.
Downloads
Download data is not yet available.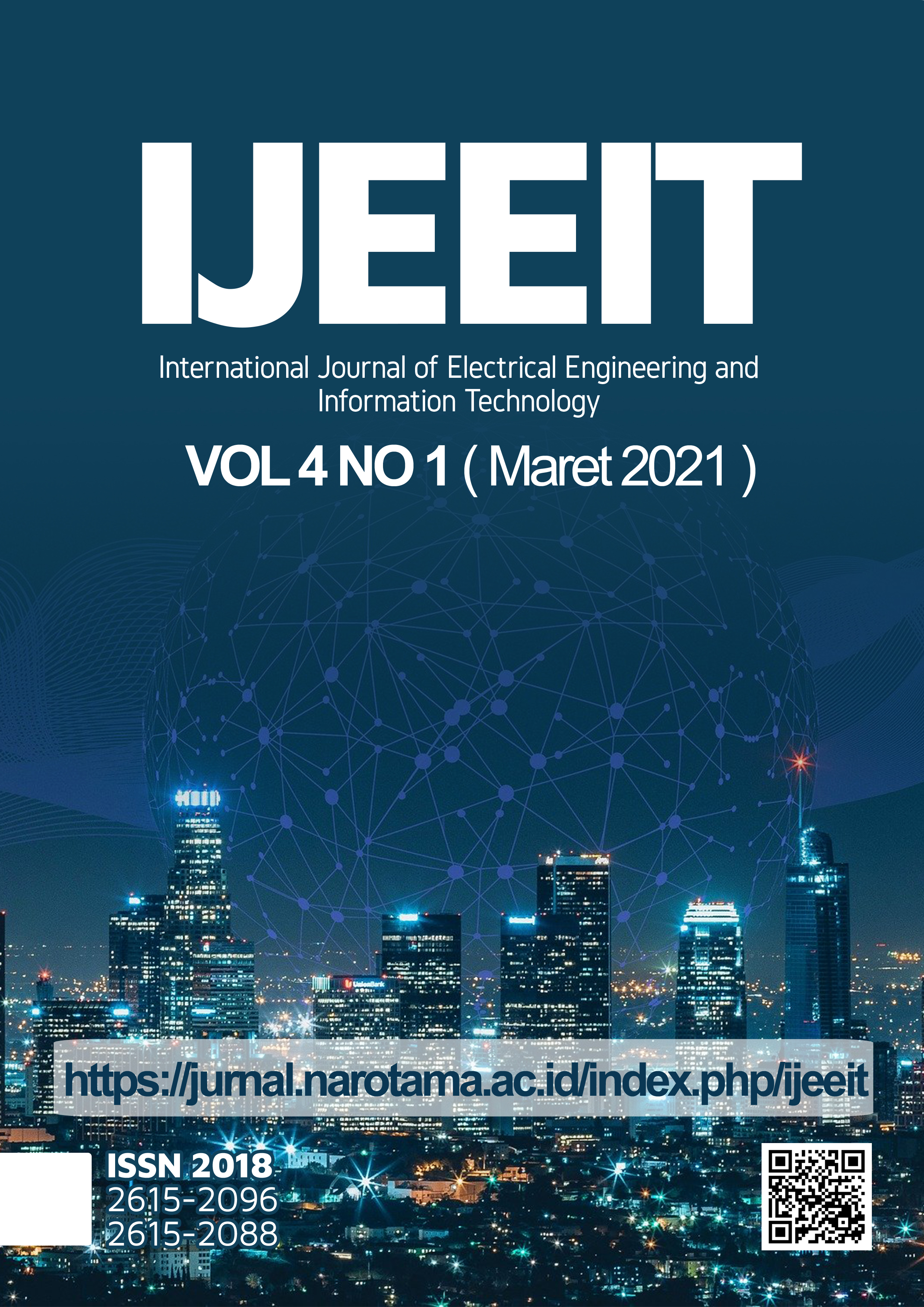 How to Cite
LohanaK., RazaA., MirjatN., ShaikhS., KhatriS., & ShabbirW. (2021). Techno-Economic Feasibility Analysis of Concentrated Solar Thermal Power Plants as Dispatchable Renewable Energy Resource of Pakistan: A case study of Tharparkar. JEEIT nternational ournal of lectrical ngineering and nformation echnology, 4(1), 35 - 40. https://doi.org/10.29138/ijeeit.v4i1.1281
Copyright (c) 2021 IJEEIT International Journal of Electrical Engineering and Information Technology
This work is licensed under a Creative Commons Attribution-ShareAlike 4.0 International License.
Attribution 4.0 International (CC BY 4.0) You are free to: Share — copy and redistribute the material in any medium or format, Adapt — remix, transform, and build upon the material for any purpose, even commercially.
Abstract viewed = 0 times PDF downloaded = 0 times